Inland Choice Dental - Dentist Riverside
Childrens Cleanings And Exams in Riverside, CA
We Accept All PPO Insurance Plans
State-of-the-Art Technology
Natural-looking smiles
Easy Financing & Payment Plans
Dr Choi is the best dentist I've had. I've used business type dentist and feel Dr Choi at Inland Choice Dental is more personal type. The other places ran like a business, different doctors each time. With Dr Choi it's more like you're treated special. He's mellow and cares about you. Lacey is his assistant and she makes me feel at home. She's very personable. I recommend Dr. Choi to anyone who needs any dental work!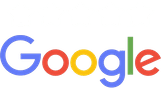 Preventative care is one of the simplest and most important ways to make sure your child's teeth grow in strong and healthy. Giving them the proper tools and teaching them the right way to brush when they are young lays the groundwork that will create healthy habits they will carry with them into adulthood.
Most children have two cleanings a year, but children with a higher risk of caries may need more frequent visits.
During a checkup, will your child's hygienist will clean their teeth and, if necessary, take x-rays and give your child a fluoride treatment. The dentist will perform an exam and review if any treatment is needed.
Welcome To
Our Dental Family
Inland Choice Dental is accepting new patients of all ages. Call today to schedule an appointment. We offer a full suite of services, including breathtaking, customized smile makeovers.