Inland Choice Dental - Dentist Riverside
We Accept All PPO Insurance Plans
State-of-the-Art Technology
Natural-looking smiles
Easy Financing & Payment Plans
My kids had a great time with Doctor Andrew. He is patient and very kind, explained everything he's doing to me and my kids, he communicate with them very well and that helped them to be calm. The nurses are Amazing, after cleaning my kids teeth, they taught them how to brush and keep their teeth clean. Front desk nurse she is awesome. Immediately we walked in she welcomed us with smile and took care of our needs. Office is very clean and well kept. If your kids is scared of dentist take him/her to Doc. Andrew Choi and thank me later.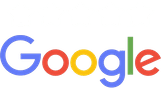 Keeping a regular preventative maintenance schedule with your hygienist and dentist at Inland Choice Dental helps you prevent not only tooth decay and periodontal disease but also avoid costly procedures and extra time in the hygiene chair.
A regular home prevention routine usually consists of brushing at least twice a day and flossing at least once per day. But did you know there are other tools to make taking care of your mouth a little easier? Depending on your needs, there are special kinds of toothpaste, rinses, and even flossing aids that can help you keep your smile bright and healthy for years to come. Inland Choice Dental can help you find the best tools to enhance your daily hygiene routine making your professional cleaning appointments shorter and less stressful.
Another significant factor in your oral health is your diet. Acidic foods and drinks can erode enamel just as a balanced diet can help keep your teeth and gums strong and healthy.
Regular professional exams and cleanings, a dedicated at-home hygiene routine, and a healthy, balanced diet can help prevent minor issues from becoming major procedures.
Welcome To
Our Dental Family
Inland Choice Dental is accepting new patients of all ages. Call today to schedule an appointment. We offer a full suite of services, including breathtaking, customized smile makeovers.