Inland Choice Dental - Dentist Riverside
Dental Emergency in Riverside, CA
We Accept All PPO Insurance Plans
State-of-the-Art Technology
Natural-looking smiles
Easy Financing & Payment Plans
I have search and search for a dental office for years since I moved to Riverside 5 years ago. I was thinking that I could never find one better than my previous dentist located in La Habra. My search was over and found this office. The staff and Dr. Cho are amazing, I couldn't ask for a better people to deal with.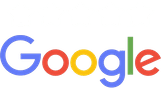 Dental emergencies strike without notice and can occur at any time. If you're experiencing unexpected tooth pain or suffering from some dental trauma, then you must not panic. Avoid wasting any time and come to our Riverside dental office right away. At Inland Choice Dental we treat all sorts of dental emergencies. Starting from broken teeth to mysterious toothache, our emergency dentists can handle it all! We provide a variety of emergency dentistry services to help you recover and fix your emergency dental situation. Our emergency dentists are very prompt. Here at Inland Choice Dental, we do not waste any time when it comes to emergencies. We will treat your issue and try to provide you with immediate relief.
Treat Your Dental Pain At Inland Choice Dental
Dental pain can be caused due to a wide range of factors. Here at Inland Choice Dental, we provide several treatment options to deal with such pain. Our main aim is to diagnose the issue and provide you relief from your dental pain as soon as possible. We provide a wide range of emergency dentistry services at Riverside, CA, and can deal with both severe and minor issues. Visit us at our dental office to get relief from your dental pain.
What Can You Consider As An Emergency Dental Situation?
A dental emergency is a sudden dental issue that requires immediate medical attention. Any sort of delay could complicate the situation further. The best emergency dentists in Riverside will address your situation and fix the problem immediately. For your convenience, some of the emergencies have been mentioned here.
Toothache that won't go away
A tooth that has been broken, chipped, or cracked.
Bacterial infection
Tender or swollen gums from an abscessed tooth
Teeth that have been knocked out
Mouth ulcers that are taking time to heal
Constant bleeding
Old dental fillings
Address Your Dental Emergencies At Inland Choice Dental
All of your emergency dental care needs can be taken care of by the best emergency dentists in Riverside, only at Inland Choice Dental. Book an appointment with us today if you are looking for the best emergency dental care services in Riverside, CA. Our services are affordable and of premium quality. We will ensure that your emergency issue is addressed immediately and chalk up a treatment plan that best suits your dental care needs. Call us at
(951) 779-8862
if you have any questions.
Welcome To
Our Dental Family
Inland Choice Dental is accepting new patients of all ages. Call today to schedule an appointment. We offer a full suite of services, including breathtaking, customized smile makeovers.