Inland Choice Dental - Dentist Riverside
Digital X-ray in Riverside, CA
We Accept All PPO Insurance Plans
State-of-the-Art Technology
Natural-looking smiles
Easy Financing & Payment Plans
Dr. Choe is the best dentist I've had in my 75 years! The staff is wonderfully, making you feel so relaxed and.at home. Truly painless as possable!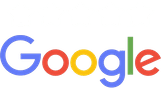 Digital sensors capture detailed x-ray images with a fraction of the exposure found in traditional film x-rays.
Technological advancements in x-ray technology provide multiple benefits, from safety to improved treatment results.
Safety - Although traditional dental films require minimal radiation for image development, our digital x-ray system provides unsurpassed safety: up to 90% reduction in radiation compared to older film-based systems.
Time Savings – Images captured instantly with a digital sensor lessen the time you spend in the dental chair.
Better Outcomes - Improved image clarity increases Dr. David Choi's and Dr. Andrew Choi's ability to diagnose and treat conditions.
Welcome To
Our Dental Family
Inland Choice Dental is accepting new patients of all ages. Call today to schedule an appointment. We offer a full suite of services, including breathtaking, customized smile makeovers.