Inland Choice Dental - Dentist Riverside
Gum Contouring in Riverside, CA
We Accept All PPO Insurance Plans
State-of-the-Art Technology
Natural-looking smiles
Easy Financing & Payment Plans
The staff was very professional and nice! Dr. Andrew was patient and explained everything as he did it. The front desk staff was very accommodating and kind. The office is very clean and comfortable. If you need a great dentist, this is where to go!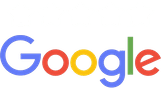 Many factors come together to create a perfect smile. Healthy pink gums form a stark contrast to the white teeth, framing the tooth's natural beauty.
Sometimes one small area of gum can detract from an otherwise pleasant smile. The scalloped flow may be uneven, or a thick area may protrude unnaturally, causing a visual distraction.
Just as a piece of art benefits from reframing, gums can be contoured to complement the smile. Fortunately, laser technology often makes this procedure quick, painless, and dramatic. The results can be seen immediately, and after a few days of healing, your gums look perfectly natural. In some cases, more extensive contouring may be discussed. Dr. David Choi and Dr. Andrew Choi evaluate many factors before deciding which approach will give you the most beautiful smile.
Welcome To
Our Dental Family
Inland Choice Dental is accepting new patients of all ages. Call today to schedule an appointment. We offer a full suite of services, including breathtaking, customized smile makeovers.