Inland Choice Dental - Dentist Riverside
Laughing Gas in Riverside, CA
We Accept All PPO Insurance Plans
State-of-the-Art Technology
Natural-looking smiles
Easy Financing & Payment Plans
I have been a patient of Dr. Choi for over 10 years now, WOW time flies lol. I love going in for my check ups and cleanings. Seeing Lacey (the dental assistant) and catching up is always a pleasure. Dr. Choi is a great dentist who always fully explains treatments and what I can do as preventative measures to better my oral health.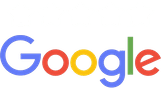 Laughing gas is an excellent way to combat anxiety for most dental procedures. The mildest form of sedation that we use, laughing gas is inhaled through a small mask that rests over your nose. Laughing gas is odorless and is used in combination with pure oxygen to induce a feeling of relaxation and well-being during treatment. We can easily customize the level of sedation for each patient, which takes effect within minutes.
Being a mild sedative, you won't experience any short-term memory loss as you might with other forms of sedation. At the end of treatment, the sedative effect caused by the laughing gas dissipates almost immediately when the mask is removed, and you will be able to return home with zero lasting effects. You don't even need an escort to or from your appointment if you are using only laughing gas for sedation.
Welcome To
Our Dental Family
Inland Choice Dental is accepting new patients of all ages. Call today to schedule an appointment. We offer a full suite of services, including breathtaking, customized smile makeovers.