Inland Choice Dental - Dentist Riverside
Trusted Riverside, CA Dentist
We Accept All PPO Insurance Plans
State-of-the-Art Technology
Natural-looking smiles
Easy Financing & Payment Plans
The moment you walk in the staff is calming as well as knowledgeable. Waiting room and exam room were very clean and I was seen right away by Hygienist and then immediately following by Dentist. 100% recommend Inland Choice Dental.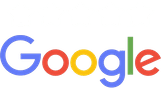 To achieve optimal oral health, you gotta do more than just brushing and flossing daily. It also includes being treated by an experienced and reliable dentist that offers a wide range of high-quality dental treatments and services that will keep your smile looking incredible and rightfully maintain your oral health. Inland Choice Dental is home to Dr. David Choi and Dr. Andrew Choi. Our trusted dentists offer unparalleled dental care in family, cosmetic, restorative, orthodontics, sedation, and implant dentistry to patients from Riverside, CA.
Routine dental care is very crucial for your overall health as well. Visiting your dentist after every six months is highly effective to help keep your oral health in check. During these visits, your dentist will clean the built-up plaque and tartar from your teeth thoroughly to stop decay and other oral complications. The dentist will also minutely clean and polish your teeth giving you a fresh, healthy, and amazing-looking smile. The most crucial part of these visits includes detecting oral complications beforehand before they turn into a major one. Identifying problems like tooth decay, oral cavities, root canal infection, oral cancer and gum disease when they initially develop means we can give treatment that is less invasive, cost-effective, and less painful. If these oral health hazards are not addressed at the very beginning, they will advance and do more damage. The treatment procedures will also become very costly and you may also have a risk of tooth loss in the future years.
Dr. David Choi and Dr. Andrew Choi are also family dentists who treat each member of your family, irrespective of their age. Rather than traveling to several dental offices, our dentists warmly invite entire families from Riverside, CA to their dental practice providing a wide range of services under one roof. This becomes easy for families with hectic schedules because we can treat each person simultaneously. Our office staff is experienced and skilled to handle our little patients who may feel a little nervousness or fear during their first dental visits. We advise that parents bring their toddlers in for their first ride on the chair when their primary teeth just appear or by their first birthday.
Address
6216 Brockton Ave #112, Riverside, CA 92506, US
Office Hours
Monday: 9am to 5pm
Tuesday: 9am to 1pm
Wednesday: 9am to 5pm
Thursday: 9am to 5pm
Friday: 9am to 5pm
Saturday*: 8am to 1pm
Our mission is to offer solutions for our patients while being the most community-oriented dental destination in the Inland Empire. As skilled restorative dentists, Dr. David Choi and Dr. Andrew Choi always focus on preventing diseases and maintaining a healthy and amazing smile that will retain for a lifetime. Our practice offers customized dental health exams and several tooth replacement services to patients from Riverside, CA. Restorative services include All-on-4® Dental Implants, Porcelain Bridges, Full or Partial Dentures. If needed, our dentists will draft a treatment plan that will be tailored to your needs, budget, and specific requirements.
Cosmetic dentistry is nothing short of transformative. It improves your aesthetic appearance by targeting your tooth color, alignment, completion, and general symmetry with your face. To help make cosmetic dentistry accessible, we at Inland Choice Dental, provide smile makeovers and cosmetic dentistry consultation. Our dentist will check your teeth and suggest the best cosmetic treatment procedures as per your needs.
Using the latest cosmetic dental treatments and equipment, your Riverside, CA Cosmetic Dentists, can make a great difference. The skill, experience, and dedication of our dental practice — using an exceptional fusion of science and artistry — can rebuild your smile.
What if I Suffer from Dental Anxiety and Fear?
Our dentists Dr. David Choi and Dr. Andrew Choi always motivate patients who suffer from dental nervousness or fear of the dentist to schedule a consultation with them. Our office has a comfortable and relaxing ambiance to boost contentment. Our dental staff will always work one on one with you to help recognize the cause of your fear and help you overcome it. We offer sedation dentistry for tensed and nervous patients. The sedation options our dentists may recommend for you include nitrous oxide/laughing gas so that you achieve pain-free treatments. We are now welcoming new patients to join our dental family at Inland Choice Dental. Our Riverside, CA dentist office is family-friendly and warmly invites new patients from several local communities of Riverside, Wood Streets, Victoria, Eastside, and other nearby areas of Riverside, CA. To book an appointment please call @
(951) 779-8862
or request one online.
MEET THE DENTISTS
DAVID CHOI, DDS & ANDREW CHOI, DDS
As dentists, we will take care of your dental needs, but we also want you to be comfortable with who we are personally. We are all about maintaining a trustworthy relationship and creating a comfortable experience.
Click on the buttons below to read more about our experience, our lives and our interests.