Inland Choice Dental - Dentist Riverside
---
---
We Accept All PPO Insurance Plans
State-of-the-Art Technology
Natural-looking smiles
Easy Financing & Payment Plans
---
I've been going to Dr. Choi for about 15 years. He is professional, yet gentle and caring, and thorough. The office and staff provide a real family feel to my dental experience. Karina is excellent at what she does -- friendly, skilled, and quite knowledgeable.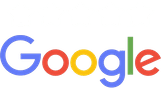 For most patients, straight teeth mean a terrific smile. But did you know that properly aligned teeth are healthier? Overlapped, crooked, or rotated teeth create a daily cleaning challenge. Food and bacterial plaque accumulate slowly in the tiny spaces that your toothbrush and floss can't reach. The acidic toxins that seep out of the bacterial sludge can lead to cavities and inflamed, diseased gums. Helping even a couple straggling teeth find their proper place can leave you with a healthier mouth.
Straightening teeth isn't just for kids! Adults often make the most dedicated orthodontic patients, and it's never too late to discuss the options for a bright, straight smile. If you're not sure wires fit your tolerance level, don't worry. Invisible methods can work extremely well for many cases, and Dr. Herman George can help you explore the possibilities. Orthodontics involves teeth straightening and jaw alignment, combining beauty and function. Identifying problems early in development may allow easier treatment with better results, but it's never too late to discuss ways to enhance a smile!
---
A straight smile has never been easier to enjoy. Clear plastic trays, known as aligners, can work the magic of braces without the shine of metal. Combined with sophisticated 3D software, this technology brings a new smile within reach for most adults and mature teens.
Invisalign Patient Instructions
---
The first 2-3 weeks you have Invisalign and Clarity clear aligners will typically be the most challenging as you and your mouth adjust. Any initial issues are temporary and normal and will get better quickly! Please watch the below video and see the below instructions for more information:
Welcome To
Our Dental Family
Inland Choice Dental is accepting new patients of all ages. Call today to schedule an appointment. We offer a full suite of services, including breathtaking, customized smile makeovers.