Inland Choice Dental - Dentist Riverside
Dental Sealants in Riverside, CA
We Accept All PPO Insurance Plans
State-of-the-Art Technology
Natural-looking smiles
Easy Financing & Payment Plans
Highly recommended office! I thought I was happy with my current dental office, then Dr. Choi was referred to me for cosmetic work, I realized I was settling. The office is clean, welcoming and very comfortable. Their professionalism is displayed in their wonderful staff as well. I do not have anxiety when going to the dentist, but I'd imagine anyone that does, would do well at Inland Choice Dental. Dr. Choi has a kind bedside manner, he's very knowledgeable and even more thorough. I definitely recommend a visit.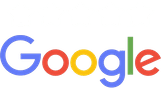 Our goal is for our patients to require the least amount of dental treatment possible. Children who enter adulthood with the fewest restored teeth generally have the lowest risk of future problems.
Sealants can dramatically reduce the number of cavities a child might develop throughout their childhood. On the chewing surface of molars, deep grooves run into the center of the teeth. Under a microscope, these crevices might look like a deep canyon. In reality, most of them are narrower than a single toothbrush bristle but that is still wide enough for bacteria to hide. It's easy to see how cavities can form in such a perfect hideout.
If the grooves in permanent molars are sealed at a young age, the risk of decay decreases dramatically. Fortunately, this procedure can be done quickly and without any discomfort or anesthetic. The sealant material creates a smooth surface, filling in the grooves and making the biting surface more manageable for little hands to keep clean. A resin material is flowed over the grooves and is sealed quickly with a blue curing light. Within a few minutes, your child's teeth are protected against cavities.
Sealants only last a few years and may need to be repaired or replaced periodically. But research confirms a 90% reduction in tooth decay along the chewing surface in sealed molars. This cost-effective, simple step may help your child enter adulthood with fewer fillings.
Welcome To
Our Dental Family
Inland Choice Dental is accepting new patients of all ages. Call today to schedule an appointment. We offer a full suite of services, including breathtaking, customized smile makeovers.