Inland Choice Dental - Dentist Riverside
Teeth Cleaning in Riverside, CA
We Accept All PPO Insurance Plans
State-of-the-Art Technology
Natural-looking smiles
Easy Financing & Payment Plans
Great & friendly staff that really pampers you. They treat you like a guest rather than like a transaction.
What really sets them apart: technology (updated tools, giant screen for visuals, etc), check-in process, transparent doctors that clue you in about your dental health & procedures (11/10), the experience, and they have an air purifier everywhere!!!! I mean... not even my PCP has them.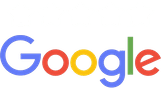 While dental emergencies can strike anyone, anytime, our patients who commit to regular preventive care appointments usually experience fewer problems over time. Professional cleanings with a registered dental hygienist allow us to take a proactive approach to your dental health and address issues while they are small. Despite your best efforts, deposits of mineralized plaque, known as tartar, adhere to areas of the teeth. These deposits create a nice home for millions of harmful bacteria. Left unchecked, they flood toxins into the gums resulting in devastating chronic problems and can even result in the loss of teeth.
When tartar is removed at your professional hygiene appointment, it doesn't have the opportunity to produce irreversible damage. We use professional instruments and prescription strength polishing paste that gently buffs away stain and plaque, leaving your teeth ultra-smooth and shiny. Since discoloration settles into the enamel of your teeth over time, this helps slow yellowing while creating a glassy surface for better cleaning.
Welcome To
Our Dental Family
Inland Choice Dental is accepting new patients of all ages. Call today to schedule an appointment. We offer a full suite of services, including breathtaking, customized smile makeovers.