Inland Choice Dental - Dentist Riverside
Tooth Colored Fillings in Riverside, CA
We Accept All PPO Insurance Plans
State-of-the-Art Technology
Natural-looking smiles
Easy Financing & Payment Plans
I am a new patient and had a great first experience at this facility. Dr. Choi is absolutely AWESOME, and I highly recommend him and his staff. He is very personable and, if you are like me and do not like going to the dentist, then Dr. Choi is your man! He always checks in with you throughout the procedure. I know that I am in good hands with Dr. Choi. The facility is very clean, and they also have medical-grade air purifiers.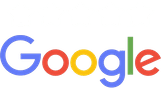 Studies have shown that almost 33% of children aged 2 to 5 have had a cavity. Even though baby teeth are only around for a few short years, it's still important to keep them healthy because they hold the space for your child's adult teeth. They also help develop proper speech patterns and help your child chew.
The procedure is the same for a child as it is for an adult. Depending on the size of the decayed area, a local anesthetic may be given, and if your child has any anxiety over the procedure, we have some sedation options available to make the procedure more comfortable.
After the decay is removed, a special gel is used to clean and etch the surface. Once the filling material is in place, it is light cured, polished, and adjusted to make sure it doesn't interfere with your child's bite. Tooth-colored filling material is much like a natural tooth in texture and is matched to your child's tooth color.
After treatment, it's important to maintain a regular homecare routine of brushing and flossing twice daily, so your child's restorations stay healthy and prevent any more decay.
Welcome To
Our Dental Family
Inland Choice Dental is accepting new patients of all ages. Call today to schedule an appointment. We offer a full suite of services, including breathtaking, customized smile makeovers.