Inland Choice Dental - Dentist Riverside
---
Tooth Replacement in Riverside, CA
We Accept All PPO Insurance Plans
State-of-the-Art Technology
Natural-looking smiles
Easy Financing & Payment Plans
From entering the office to leaving, I had a great customer service experience. All staff were pleasant, professional, helpful and comforting. In terms of the dentist, Dr Andrew Choi, he was very thorough, informative and reassuring, explaining every step he was doing. They all really took the fear out of me not wanting to see a dentist after years of bad experiences from others. Thank you, Inland Choice Dental!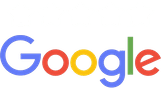 Not many years ago, losing a tooth left you with few options for replacement. While permanent teeth should provide a lifetime of function, it doesn't always end up that way. They may be lost from an accident, decay, or gum disease. Since teeth start as a full set, even one missing tooth may affect the whole makeup of your mouth's delicate balance. As teeth slowly lean and migrate, wear and cracking from excessive forces often create escalating problems.
When it's time to replace missing teeth, whether it's one or a full set, several options might be available to you. Dental implants often give you the best opportunity to enjoy normal chewing and a full smile, although other options deserve consideration.
We know it's not always easy for you to sort through the complicated possibilities. Our dentist's backgrounds in restorative dentistry allows their to develop solutions for every situation.
Welcome To
Our Dental Family
Inland Choice Dental is accepting new patients of all ages. Call today to schedule an appointment. We offer a full suite of services, including breathtaking, customized smile makeovers.