Inland Choice Dental - Dentist Riverside
First Dental Visit Expectations in Riverside, CA
We Accept All PPO Insurance Plans
State-of-the-Art Technology
Natural-looking smiles
Easy Financing & Payment Plans
Dr. Choe is the best dentist I've had in my 75 years! The staff is wonderfully, making you feel so relaxed and.at home. Truly painless as possable!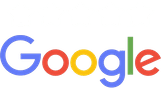 Below Is An Overview Of What You Can Expect During Your First Visit To Inland Choice Dental.
Your first visit is not only about our team getting to know you, but also about you getting to know our team. We encourage our patients to ask questions and express any concerns. Please let us know if there is anything we can do to make your visit exceptional!
Certain medical conditions can influence your treatment plan, so you will be asked to list your medications and their dosages (including vitamins and supplements).
Next, we will perform a comprehensive oral exam that may include x-rays and a non-invasive oral cancer screening. If no signs of periodontal disease are present, you will have a routine cleaning. If we notice signs of periodontal disease, we may reschedule the cleaning portion of your visit to allow for more time.
Once your exam is complete, your doctor will talk with you about their findings. Together you can create a healthy, effective treatment plan that best meets your dental and personal requirements. We can prioritize and stagger your treatments to give you a smile you deserve in a timeframe you can afford.
Finally, we want you to know we will go above and beyond to make you feel relaxed and safe. Not only is your physical comfort important to us, but your emotional well-being is, too.
Welcome To
Our Dental Family
Inland Choice Dental is accepting new patients of all ages. Call today to schedule an appointment. We offer a full suite of services, including breathtaking, customized smile makeovers.