Inland Choice Dental - Dentist Riverside
Services in Riverside, CA
Such a clean place! The parking is great! Brought in my oldest sister because she was in so much pain from her tooth. The staff was really friendly and compassionate. I had just got out a 12 hour shift from the hospital and the staff had coffee creamer and all coffee supplies readily available for their customers. I cannot wait to see if my insurance covers me so I can be a patient here as well! The staff here is amazing and the place seems very eager to give the best service to its patients.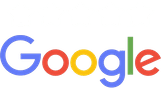 Located in Riverside, CA, we are your local, comprehensive dental solution for the entire family. Inland Choice Dental can help you begin your journey to a healthy, beautiful smile.
Welcome To
Our Dental Family
Inland Choice Dental is accepting new patients of all ages. Call today to schedule an appointment. We offer a full suite of services, including breathtaking, customized smile makeovers.