Inland Choice Dental - Dentist Riverside
Itero® Element 5d Scanner in Riverside, CA
We Accept All PPO Insurance Plans
State-of-the-Art Technology
Natural-looking smiles
Easy Financing & Payment Plans
They scheduled me on the same day, I was in so much pain. I was nervous to go because I've had bad experiences with dentist in the past. But here the staff was great Dr. Andrew was really nice and made me feel at ease.I would highly recommend this place.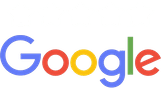 Traditionally, a crown or bridge needed hours of effort in a dental laboratory. Digital imaging is becoming increasingly important as more technology is integrated into dentistry.
The majority of dental restorations begin with a dirty impression of your mouth. Say goodbye to the mess with the iTero Digital Scanner. This stage is replaced with simple digital photos acquired with a handheld wand in iTero. The photographs appear as 3D models of your teeth on a computer screen in a matter of seconds. Our dentists examine the precise photographs to ensure that they adhere to the tight guidelines.
With iTero technology, bridges and snap-on dentures may be created without leaving any impressions that make people gag.
Benefits Of
Itero® Element 5d Scanner
No sloppy imprints
Instant reproduction that yields the best results
Produces instant images for the purpose of review
Faster completion of the case
The restoration and appliances are of exceptional quality
We are excited to introduce you to modern dentistry's cutting-edge technology. iTero is just another reason to visit Inland Choice Dental and see the difference.
Benefits Of
Itero® Element 5d Scanner
Chewies help seat the aligner and ensure proper tracking of the aligner. We recommend using chewies at least 10 minutes per day, often split up into a few minutes after each time you place your clear aligners into your mouth. Each time you use the chewies, bite down and hold in each spot for 10-15 seconds and walk the chewie along your arch.
Take Your Practice To The Optimum Level
A Single Imaging System Does Everything
Digital impressions in 3D. Intraoral scanning that is crisp. Simulation of treatment And much more — all without the use of hazardous radiation1.
Scan Internal Tooth Structure With Advanced Technology
The first 3D intraoral scanner incorporates Near-Infrared Imaging (NIRI) technology to help you with your diagnostic workflow. Helps in the real-time detection and monitoring of interproximal caries above the gingiva.
Get Patients Excited About The Possibility Of New Smiles
The Invisalign® Outcome Simulator helps patients stay on track with their treatments.
Itero Timelapse Technology Allows Patients To Know How Their Treatment Is Progressing
The latest iTero Timelapse technology keeps you up to date on your smile while also allowing us to monitor treatment progress for optimal results.
The iTero Element 5D takes detailed photographs of a patient's mouth using a tiny wand. That means there's no need for complex imprints or restarting the process if it didn't catch the entire image the first time around. In reality, it takes hundreds of photographs of a patient's mouth before transmitting them to the station, which then stitches them together to form a complete digital image.
Welcome To
Our Dental Family
Inland Choice Dental is accepting new patients of all ages. Call today to schedule an appointment. We offer a full suite of services, including breathtaking, customized smile makeovers.