Inland Choice Dental - Dentist Riverside
Fluoride Treatment in Riverside, CA
We Accept All PPO Insurance Plans
State-of-the-Art Technology
Natural-looking smiles
Easy Financing & Payment Plans
Inland Choice Dental is a great place to go when you need to have specialty dental work performed! I came here years ago when the practice was much smaller. They have expanded their services and have expanded their abilities to meet the customers expectations. Great place to go for all your dental work!!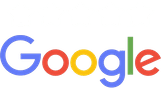 Topical fluoride treatments help keep your child's teeth cavity-free between visits by strengthening the enamel. Depending on your child's age, the fluoride may be brushed onto your child's teeth or put into a foam tray and allowed to sit on their teeth. For younger children, a fluoride varnish is brushed onto the teeth. Fluoride varnish hardens when it comes in contact with saliva, forming a hard film that is brushed off later that evening.
Older children usually have a tray loaded with foam fluoride placed in their mouths for a specific amount of time along with a suction straw to remove any foam overflow and saliva. When the time is up, your child is told not to eat or drink for at least 30 minutes to allow the fluoride to work.
Dr. David Choi and Dr. Andrew Choi and their hygiene team are happy to answer all your questions about fluoride treatments and treatment options.
Welcome To
Our Dental Family
Inland Choice Dental is accepting new patients of all ages. Call today to schedule an appointment. We offer a full suite of services, including breathtaking, customized smile makeovers.