Phenomenal Smile Refreshment
We are a team of skilled cosmetic dentistry providers dedicated to improving the appearance of your smile.
Staff is very friendly and welcoming. Dr .Choi made my dental visit stress free. He's very detailed on treatment and what's the best treatment option.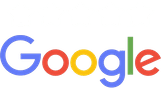 A beautiful confident smile
for a happier you.
Investing In Your Smile Is An Investment In Your Life.
Smiles matter, probably more than we realize. Volumes of research confirm the influential role of smiles on our relationships and our self-esteem. If you're confident, you smile more. If you smile more, you feel more confident. But what if you don't want to flash your smile because you're embarrassed by bad teeth? It becomes a psychological short-circuit, with effects that may ripple through your life. Fortunately, a growing range of options opens doors for anyone to enjoy a stunning new smile.
Our Passion For Enhancing Smiles Brings You The Best Results In Modern Dentistry.
If you're unhappy with your smile's appearance, then we would like to help. We will work closely with you, no matter what your situation is, and help you attain the healthy beautiful smile you deserve. Schedule your visit today!
You'll be astonished at
the results.
Damaged, discolored or missing teeth might seem hopeless, but there are still options. Regardless of your vision for your smile, chances are cosmetic dentistry offers an answer. When today's modern materials meet our passion for cosmetic excellence, you'll be amazed at what you see smiling back at you in the mirror. Nothing boosts your confidence like a terrific smile.
---
Quickly remove inconsistencies in your smile for dramatic results that may have you wondering why you waited so long.
---
Damaged teeth have many esthetically pleasing options for repair that can provide a lifetime of function and beautiful smiles.
---
Sometimes teeth don't seem to fit quite right, but with a touch of dental artistry you can have a stunningly well blended smile.
Why Wait?
Smile Brighter Today.
---
Take our smile assessment and see if you're a good candidate for cosmetic dentistry.
---
Take Our Implant Assessment
Christy Joyce
Went for a general check-up & to see if they can extract the tooth that I am complaining about. The staff was very much accommodating & friendly. They answered all my questions in a simple & understanding matter. Dr. Andrew is one of the most nicest person I've met. He gave me a wider picture of what's going on with my teeth & explain everything very well. He didn't rush me to take action to all that is needed to be done. He said they'll work out base on what I want but just reminded me of the possibilities if I would do things very late which is really helpful. Finally found good dentistry in Riverside.
DCE Gardens
I love this place. It's because of the two father and son dentists who take their work very seriously and keep up with all the latest technology to give me and all the patients the best quality service. They are very kind, caring and professional over there. The air is always awesome because of those air purifiers they use. The staff is absolutely great! I'm in the process of getting implants right now and it's been smooth sailing all the way through. Reminds me of the "old dentistry" when everything was made to last and I'm always put at ease when I'm there. I know I'm in great hands. They have a great teamwork with the staff and dentists. Diamonds shining brightly. 💗🙌
robert kreisle
This is a solid, meticulously run, practice. I started with them when I moved to Riverside. I have had full service exams, cleanings and a carefully-done restoration. Care and pricing was on-par with the best I have received at previous dentists. The practice is also very high tech, using some equipment I had not seen before and a nice smartphone app for keeping track of things. Every aspect of my treatment has been the best that I could expect.
Kerry Carter
Karina was awesome! She was very professional and payed attention to detail. In addition, she had a wonderful personality. Without a doubt the best cleaning and dental experience I have ever had.
Talia Reyes
First time, and now long time patient. They did amazing work. I called in with a toothache and was called back within that hour and scheduled. They made sure to remember me, because as soon as their current patient was done they texted me to come in immediately for help. The ambiance was calming. The waiting room was clean and offered cold water, etc for a hot day. The actual room was cleaned with an air purifier constantly running. The doctor came in happy and calming, I was nervous but I didn't feel a thing and was able to sleep that night. I'm grateful to this office! Amazing staff, amazing doctor.
Welcome To
Our Dental Family
Inland Choice Dental is accepting new patients of all ages. Call today to schedule an appointment. We offer a full suite of services, including breathtaking, customized smile makeovers.