Clearcorrect® in Riverside, CA
Inland Choice Dental - Dentist Riverside
We Accept All PPO Insurance Plans
State-of-the-Art Technology
Natural-looking smiles
Easy Financing & Payment Plans
It's been 7 years since I saw Dr. Choi, and I can say that they are still going strong, treating you like family, and making you feel at ease. I forgot how much I really enjoyed the staff and the Doctor. He is just as funny as I remember him, and he had no problem remembering who I was. I would highly recommend anyone looking for a great Dental practice with a great father and son team to choose Inland Choice Dental. Dr. Choi's work is impeccable! I won't be staying away so long this time and plan to get my regular checkups on my implants done on a more timely basis! Thank you all!
- Kathryn Jensen-Robinson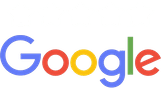 For ultimate camouflage, tray or aligner systems render a modern straightening method. Designed with sophisticated software and 3D digital models of your teeth, a series of clear plastic trays produce the straightening results. Medical-grade plastic without wires, metal, springs, or rubber bands gently moves your teeth into place. Gradual pressure on specific teeth with each aligner means less discomfort and shortened treatment times, in many cases. Your provider dispenses several sets of aligners at a time, allowing you to change to a new one at home every two weeks.
Removable trays can be set aside for short periods allowing normal eating and cleaning. Enjoying an apple without the intrusion of brackets and wires works well for many patients. And the smooth plastic surface offers a comfort level to the tongue and cheeks unequaled by other forms of straightening.
A system that can be taken out and set aside may be forgotten. Committing to consistent wear, at least 22 hours each day, helps ensure the success of your treatment. While clear aligners work extremely well for adults, a responsible teen can be a candidate too. And adults of every age have discovered the perks of straight teeth with aligners.
Straighten your teeth in stealth mode
Allow you to you eat the foods you like during treatment
Make cleaning and brushing easy
Close eye-catching gaps
Correct overlap/crowding issue
While aligner treatment works for 90% of straightening cases, some tooth movements may not be possible. Or you may simply prefer the security of fixed braces. More choices than ever exist for many procedures in dentistry allowing customized care for your situation. Dr. Herman George can help you discover the path to a straighter smile.
You may discuss adding whitening to your plan, removing years of yellow stain accumulation. In some cases, the beauty of porcelain lifts a straight smile to another level or may even offer an alternative to orthodontics. And you may be pleasantly surprised to find a flexible payment option or undiscovered insurance benefits that make treatment closer than you think.
Welcome To
Our Dental Family
Inland Choice Dental is accepting new patients of all ages. Call today to schedule an appointment. We offer a full suite of services, including breathtaking, customized smile makeovers.