Inland Choice Dental - Dentist Riverside
Composite Fillings in Riverside, CA
We Accept All PPO Insurance Plans
State-of-the-Art Technology
Natural-looking smiles
Easy Financing & Payment Plans
I was referred to Dr. Choi and I am very glad they did . I'm not a fan of Dentists , had horrible experiences with some . However my first visit was not stressful . From the receptionist to the final breakdown of my dental plan . Dr Andrew explained everything asked if I had any questions, made sure I understood, and his assistant was very pleasant and professional. I would recommend Dr. Choi to anyone who is looking for a Great dentist. Nice work Inland Choice Dental.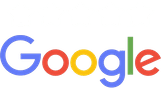 Cavities and small fractures can cause much larger issues if left untreated. In the past, metal restorations called amalgam fillings (or silver fillings) served a need but left many teeth discolored and strained from the wedging effect of the metal. Today, tooth-colored composite resins blend into the tooth structure and are chemically bonded to the tooth providing a strong, permanent restoration.
Composites serve both functional and aesthetic roles, often at the same time. For example, a cavity invading the front of a tooth along the gum line may be visible in your smile line. By gently cleaning out the soft, discolored area and replacing it with a tooth-colored filling, the tooth is restored and looks better than ever.
Composites contain a mix of liquid resin embedded with finely ground glass particles. After being molded to the prepared tooth structure, a blue light applied directly to the composite hardens the filling material within seconds. Once it's shaped and polished to a high shine, the restoration is complete.
Welcome To
Our Dental Family
Inland Choice Dental is accepting new patients of all ages. Call today to schedule an appointment. We offer a full suite of services, including breathtaking, customized smile makeovers.