Inland Choice Dental - Dentist Riverside
Cosmetic Dentist in Riverside, CA
We Accept All PPO Insurance Plans
State-of-the-Art Technology
Natural-looking smiles
Easy Financing & Payment Plans
It's been 7 years since I saw Dr. Choi, and I can say that they are still going strong, treating you like family, and making you feel at ease. I forgot how much I really enjoyed the staff and the Doctor. He is just as funny as I remember him, and he had no problem remembering who I was. I would highly recommend anyone looking for a great Dental practice with a great father and son team to choose Inland Choice Dental. Dr. Choi's work is impeccable! I won't be staying away so long this time and plan to get my regular checkups on my implants done on a more timely basis! Thank you all!
- Kathryn Jensen-Robinson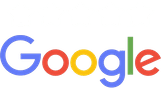 Smiles matter more than we realize. Volumes of research confirm the influential role of smiles in our relationships and our self-esteem. If you're confident, you smile more. If you smile more, you feel more confident. But what if you don't want to flash those pearly whites because you're embarrassed? The effects of an unattractive smile may ripple through your life. Fortunately, a growing range of options enables anyone to enjoy a stunning new smile. Dr. David Choi's and Dr. Andrew Choi's are the best Cosmetic Dentist in Riverside with a passion for enhancing smiles & getting you the best in modern dentistry.
Cosmetic Dental Treatments Can:
Brighten stained or discolored teeth
Repair cracks or fractures
Fill gaps between teeth
Correct overcrowding
Reshape teeth
Replace missing teeth
Replace old metallic restorations, such as fillings and crowns
Welcome To
Our Dental Family
Inland Choice Dental is accepting new patients of all ages. Call today to schedule an appointment. We offer a full suite of services, including breathtaking, customized smile makeovers.