Inland Choice Dental - Dentist Riverside
Covid-19 Office Updates in Riverside, CA
We Accept All PPO Insurance Plans
State-of-the-Art Technology
Natural-looking smiles
Easy Financing & Payment Plans
From entering the office to leaving, I had a great customer service experience. All staff were pleasant, professional, helpful and comforting. In terms of the dentist, Dr Andrew Choi, he was very thorough, informative and reassuring, explaining every step he was doing. They all really took the fear out of me not wanting to see a dentist after years of bad experiences from others. Thank you, Inland Choice Dental!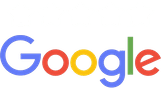 We are taking precautionary measures to maintain health and safety!
We are taking precautionary measures to maintain health and safety!
COVID-19 SCREENINGS
NON-CONTACT TEMPERATURE READINGS
SOCIAL DISTANCED APPOINTMENTS
MEDICAL GRADE HEPA FILTRATION IN EACH ROOM
HIGH SPEED AEROSOL EVACUATION UNITS
SIMPLIFIED MOBILE PATIENT CHECK-IN
SOCIAL DISTANCING PRACTICES (E.G. NO HANDSHAKES OR HIGH-FIVES)
FACE SHIELDS
COVERS
MULTIPLE HIGH GRADE MASKS
FREQUENT DISINFECTION OF COMMON AREAS AND HIGH-USE SURFACES (E.G. DOORKNOBS)
Standard protocols we already perform and will continue to follow:
MEDICAL-GRADE DISINFECTION PRODUCTS PROVEN EFFECTIVE AGAINST SARS-COV-2
ULTRASONIC/AUTOCLAVE OF INSTRUMENTS
WEEKLY BIOLOGIC SPORE TESTING
UNIVERSAL PRECAUTION INFECTION CONTROL
In accordance with all CDC, ADA, and OSHA standards, we are doing our best to maintain safety measures and we look forward to providing top-notch care amidst a comfortable environment. In case of any query, feel free to reach us at your convenience.
Welcome To
Our Dental Family
Inland Choice Dental is accepting new patients of all ages. Call today to schedule an appointment. We offer a full suite of services, including breathtaking, customized smile makeovers.