Inland Choice Dental - Dentist Riverside
Porcelain Bridges in Riverside, CA
We Accept All PPO Insurance Plans
State-of-the-Art Technology
Natural-looking smiles
Easy Financing & Payment Plans
WOW! The dr fixed my fillings that have been messed up from previous dentists. I had pain/sensitivity in my teeth for more than 5 months! I went to two dentist already and I figured this one had good reviews to give it a try and it's %100 worth it! Fixed two of my fillings no problem! Very professional and gentle! Couldn't be happier!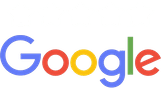 Whenever you drive across a bridge, you're being supported by the same principles that support a dental bridge. Crowned teeth on either side of a space are called abutments. They support an artificial tooth, called a pontic. While a bridge lasts for many years, sometimes the strain of supporting one or more missing teeth can cause the abutments themselves to weaken and may lead to more missing teeth.
In many cases, dental implants offer a better alternative, eliminating most of the load-bearing strain you see in traditional bridge abutments. When carefully placed in the bone, an implant mimics the root of a tooth. They bear the load that the natural teeth used to hold, sparing the neighboring teeth from excessive forces. In some cases, two implants may be used to build a bridge.
Dr. David Choi and Dr. Andrew Choi know how to bring the puzzle pieces together to fit any scenario regardless of the scope of your treatment.
Welcome To
Our Dental Family
Inland Choice Dental is accepting new patients of all ages. Call today to schedule an appointment. We offer a full suite of services, including breathtaking, customized smile makeovers.